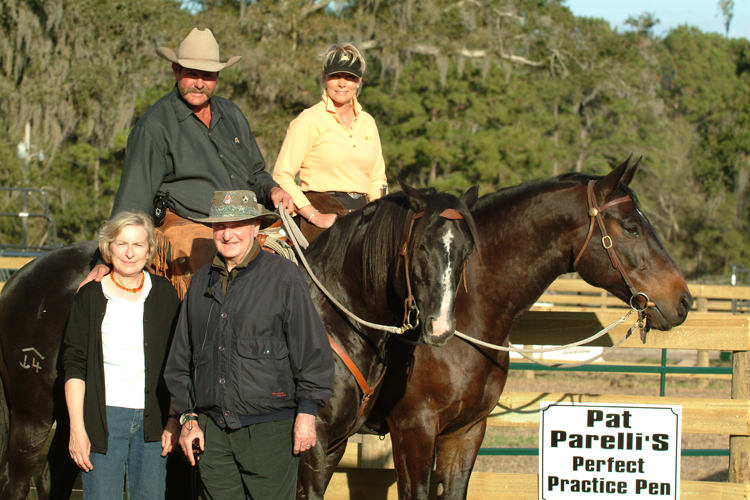 Wellington, FL (January 22, 2013) – When the 2010 World Equestrian Games entrusted its arenas to Premier Equestrian, LLC, it knew it was working with a company that respected the priority dressage puts on foundation work. Which is why the Sandy, Utah-based source for more than 1,000 high quality yet affordable equestrian products, including dressage arenas, will host dressage master, author, German Federation Gold Riding Medalist, Olympic Three-Day eventing coach, and Toronto CADORA Association Hall of Famer, Walter A. Zettl, known and quoted the world over as 'WAZ.'
Premier Equestrian and Zettl, who released Dressage in Harmony in 1998, and The Circle of Trust in 2007, will introduce riders and readers to his third opus on classical dressage, Ask Walter. The book will officially debut in May, but the first 200 advance orders will be signed by Zettl, who will be on hand to meet fans and sign autographs during the USDF-accredited 2013 Dressage Summit, February 9-11, at The Stadium at Palm Beach International Equestrian Center in Wellington, FL.
In Ask Walter, Zettl says, "I would like to address all riders, not just dressage riders. We need people thinking about classical training not only for the longevity of the sport but for the well-being of our horses. My goal is to inspire the horse's confidence in the rider while developing its natural athletic ability. One should only ask as much from ahorse as is exhibited in turnout or play, when he shows off like a great stallion. These movements are natural and the horse enjoys doing them. Movements in horse play are exercises in our tests. For me, this is Classical Dressage." Joining Zettl at the Summit's groundbreaking collaboration between dressage masters and top horsemen are Charles de Kunffy, Christoph Hess and Linda Parelli, who will apply fundamental principles of classical dressage to every level of the sport while respecting the dignity of horse and human.
Wellington, known as the sport horse mecca of the United States, offers world-class show jumping and dressage CDI's within minutes of the Dressage Summit, as well as pristine beaches, international polo, golf, shopping, fine dining and posh Palm Beach within a 15-mile radius. Dressage Summit sponsors Premier Equestrian, Dressage Today, and U.S. Dressage Federation will ensure attendees three days of elegant, exciting education.Three-day tickets for the 2013 Dressage Summit are only $195, and one-day tickets are $95. Limited VIP tickets are available for $395 and include catered food, complementary beer and wine, and a chance to mingle with Summit celebrities. For information or tickets visit www.dressagesummit.com or call 1-(855) 727-3554.
Since 2000, Premier Equestrian has been offering affordable dressage arenas builtfrom quality PVC materials, and high quality, Made in America products at affordable prices. Premier Equestrian is headquartered in Sandy, Utah, and owned by Mark Neihart, Heidi Zorn, and Chris Neihart. Premier Equestrian dressage arenas, driving arenas and flower boxes were featured at the 2010 World Equestrian Games. Premier's Arena Footing products have been installed for The Del Mar National Horse Show and World Dressage Masters.
Learn more by calling 1-(800)-611-6109 or visiting www.PremierEquestrian.com.
Photo: Classical dressage master Walter Zettl with natural horsemanship experts Linda and Pat Parelli.
(Photo courtesy of Premier Equestrian)